Moi anonyymi! » Login | Social login | Uusi käyttäjä
Spring and summer 1975
EsaJii
kirjoitti noin 12 vuotta sitten (1 kommenttia)
I graduated college in about March 1975. Most of March April and May I worked for my dad, who had a tropical fish farm in Florida. I was still a Finnish citizen at the time, never having applied for the US. I had not done my military service in Finland, I had a deferment to 1976. Wars and the military were not popular at the time. I decided to go spend a few months in Finland with the few relatives I had from my mom's side. Working for my dad had earned enough for the plane ticket.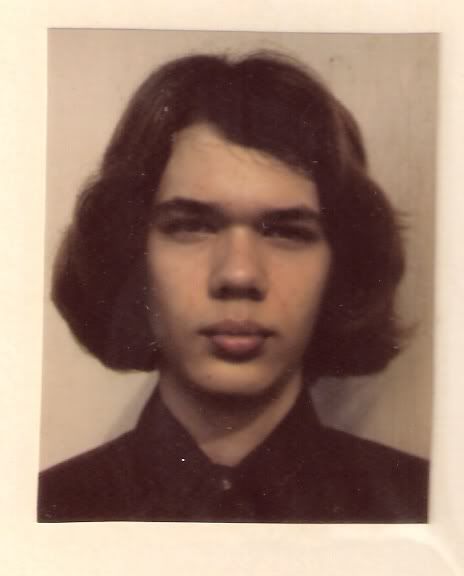 about graduation time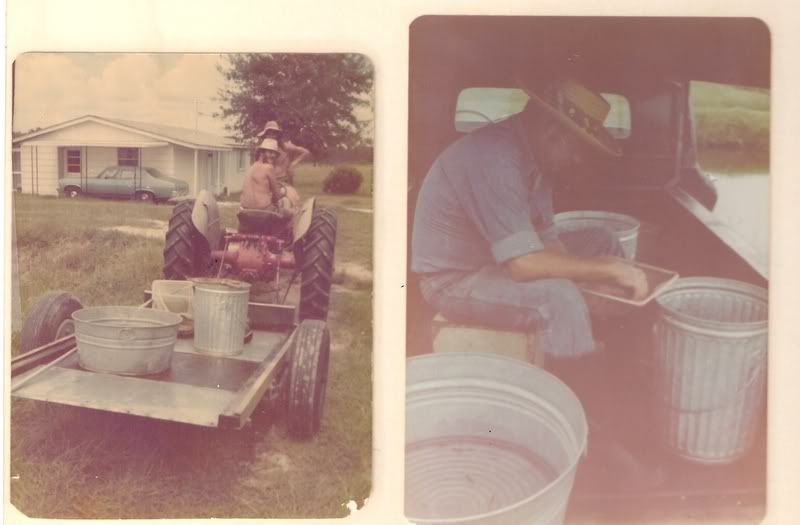 sorting fish into trash cans, used to transport
So I was headed to search for my roots in Finland a few weeks after turning 21. The first stop was Turku, where I spotted an ad for Iskeri student club. I think I might have bought a coffee there, they also sold beer. Juice Leskinen, star of the show, stood in the cafeteria line nearly in front of me. I tried to blend in, and nobody spotted me as "American", but on the other hand I did not dare talk to anyone at the club.
Next there was a Finnish American event in Jyväskylä. The entertainment for the elderly crowd at the restaurant was Tapio Rautavaara, singing solo with a guitar. An older man by then. I actually had booked one night in the hotel, a summer hotel from a dorm building at the college. Wandering around the next day, I stumbled on a free rock festival, with Virtanen playing. I already had the Haloo LP. Moog made jokes about Veltto's broken guitar string, asking if it was made of paperinaru. At the same festival Dave Lindholm played, sort of Dylan style on stage. I think it was the Rock And Roll Band era, maybe even with Järvinen.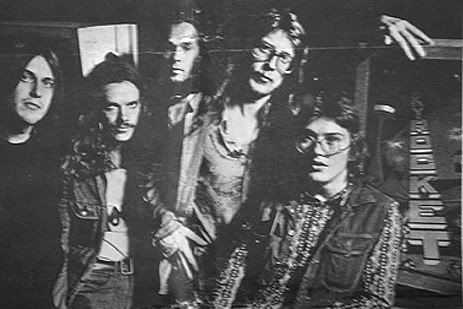 Then I booked a boat, kantosiipialus, from Jyväskylä to Lahti on Lake Päijänne. It was a few hours of scenic lakes and maybe one canal. In Lahti took the elvator to the top of the ski jump for a view. By evening I had left for Turku by bus or Train. I always had a key to my aunt Lea's apartment if I came late. The summer cabin was hard to reach at night. Thye were not rich people, but grandmother never skimped on good food and such. The cabin had no electricity, cooked by gas and read by kerosene lantern. I had borrowed a tape deck from someone that ran by batteries. I remember playing a cassette by Kraftwerk.
That cabin was pretty lonely, I do not believe I spent the days there alone as they worked at their flower shop. I think I wandered around Turku for a week. By dinner time, maybe 7PM we were at home. Weekends were grilling and fishing. I had this Rod Stewart/mullet hair at the time.
I had met a Finnish guy living in Florida but from Utajärvi on the plane. A guy with Finnish parents who grew up in Florida. He spoke OK, never had learned to write in Finnish. I had his phone number and called him up. The Kuusrock festival in Oulu was in a few days. My grandmother, who had never flown a day in her life heard my plans and announced that the train ride was long and boring, she would buy me plane tickets. So I flew to Oulu. We went to the rock festival. Highlights were Dr. Feelgood, Hurriganes and the last gig of Juice Leskinen's CI band. They toasted with champagne on stage.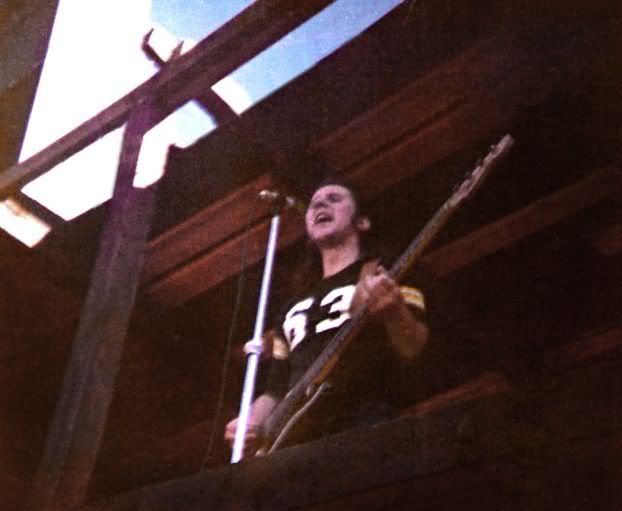 Cisse Häkkinen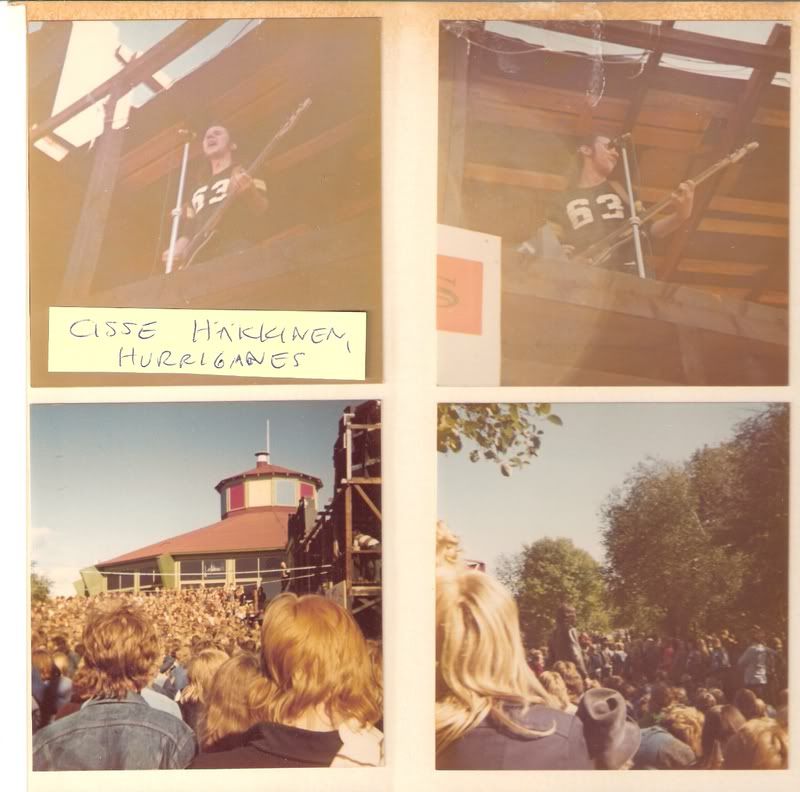 My Finnish friends were spending time by a tent and some were drunk. At least it was someone to hang out with for three days. I stayed the nights at a friend of my mom and dad's in Oulu. They gave me breakfast and a snack the last night and I think even a ride to the airport finally. But I had also gone to the Finnish guy's parents' farm in Utajärvi for a couple of days. Strange to see the Oulu farms with the buildings around a central yard on three sides. They did not build farms like that in the south. The family, sisters and at least a mom, spent the summer in Finland. The farm was not opertating, the fields were paketissa as they called it. They would eventually send it when nobody came for summers anymore. I remember listening to a brass band concert with them at the Utajärvi church. A small town, everyone knew everyone.
The Florida guy on the right
I then returned to Turku and made plans to find another friend, Jukka. Him I had met in Ohio. So off I was to Ikaalinen. Jukka, his girlfriend and I were headed to Pori in a borrowed VW. I slept on the kitchen floor of an aunt's apartment, on an air mattress. We made tea but did not mess up anything, the aunt was not at home. Some vague memories from those days remind me of a sandy beach and posing for photos on a moped. Unlike all the people our age, we were never drunk. Jukka had to drive so he obviously did not want to mess up in any way. Jukka had been a high school exchange student in Ohio, I was I college. I managed to get Jukka and a friend there to a Genesis concert. The Peter Gabriel days.
Piirpauke played and impressed the crowd. We sat on towels in the grass. Also from Chicago, Johnny Littlejohn, backed by Pohjola and Parkkonen.
So it was a musically highlighted trip to the old country. Wigwam I did not see, but I believe I picked up the new LP. I read Musa and knew the scene pretty well. I never traveled as widely the next few trips, staying mostly in Turku and Helsinki, and for less time.



Hezzu

kirjoitti noin 12 vuotta sitten

+/- saldo : 0

Coolness, nice pics.